Wakanda Forever: A Black Panther Drinking Game
Photo: Walt Disney Studios
Of all the blockbuster adaptations of Jack Kirby and Stan Lee's comic book creations that have been released, Marvel's Black Panther has emerged as one of the most progressive, politically resonant, culturally significant and critically acclaimed projects to have graced our screens in the last decade. A film that combines the concept of an isolationist African utopia with gorgeous, lurid visuals and that time-worn story of a king struggling to reconcile his heroic nature with the pragmatism of leadership, Black Panther has captured the zeitgeist of the 21st century while reflecting upon the horrors of the 18th.
But hey, you don't need an introduction to one of the biggest films of 2018 (whose biggest competition is arguably its own sequel/team up movie Infinity War, which features many of the same Wakandan characters), you need a way to watch this fantastic film while knocking back a few shots with your fellow True Believers. To that end, my friends, we've come up with the first Black Panther Drinking Game so you can fully transport yourself to the wondrous world of Wakanda by imbibing not a heart-shaped herb, but copious amounts of booze.
Play this game in the safety of someone's home, where you can get completely wasted without incurring public intoxication charges. You could share a bottle of liquor with your friends, or a pack of beers, or even make your own superhero themed cocktail.
The full Black Panther suit appears (head fully covered)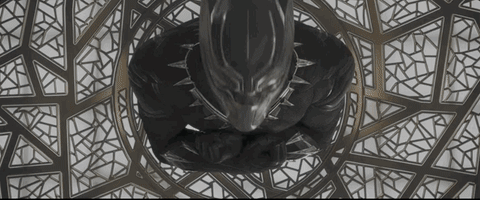 Two drinks, if the suit has gold trimmings
There's an aerial shot of Wakanda
Someone says "T'Challa"
This doesn't apply during the coronation scene, unless you want to die of alcohol poisoning
Someone says "vibranium"
Black Panther does a flip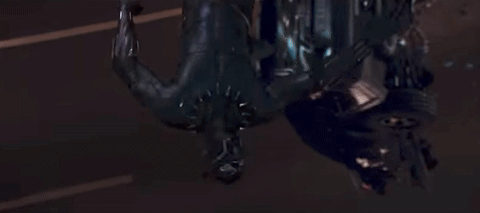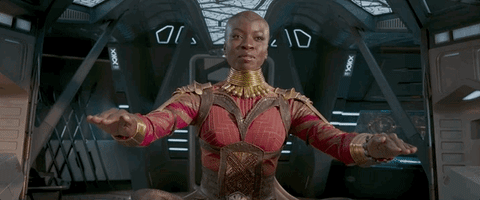 Every time the movie feels a need to inform you that T'Challa and crew are in Nigeria or Korea, take a drink
Someone speaks in Xhosa
Someone makes an X with their arms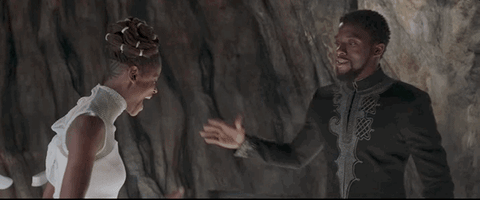 There's a reference to the events of a previous Marvel movie If your Marvel-obsessed friend tells you that the guy named "Zemo" they're discussing was the bad guy of Captain America: Civil War, you should probably take another drink
Two drinks if those animals are panthers
Ulysses Klaue uses his arm cannon
Black Panther unsheathes his claws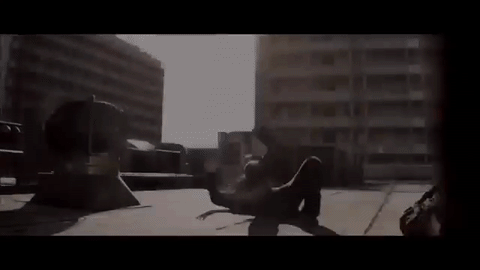 Two drinks if that vehicle is Wakandan
Ross has his confused face on
Acting astonished and confounded is Martin Freeman's speciality. This expression has served him well from Sherlock to the Hobbit trilogy.
Someone shouts "Wakanda Forever"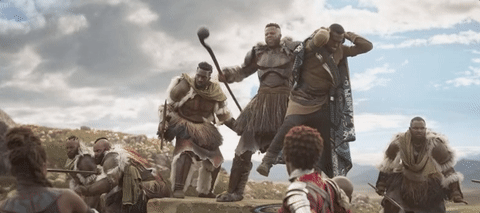 Check out Boozez for more cool content!