Best Chi-maek places in Singapore 2018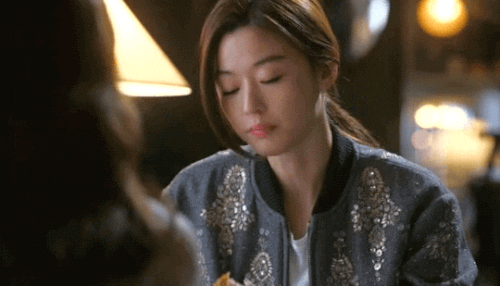 Credits: GIPHY
Chi-maek refers to fried chicken and maek-ju (beer) and was popularised by Korean drama "My Love from the Stars" when the lead actress chomped down on fried chicken and beer. Who could resist the combination of fried chicken and beer though? Sounds almost like a match made in heaven! If you have yet to try chi-maek, Boozez has compiled a list of places to go to in Singapore for the best Korean fried chicken and beer!
Kko Kko Na Ra
Credits: Kko Kko Na Ra
One of the pioneers of Korean Fried Chicken in Singapore, KFC (not Kentucky Fried Chicken) is different from the typical American fried chicken. With four different flavours – original, soy garlic sauce, sweet & spicy, and hot & spicy (yangnyeom), Kko Kko Na Ra aims to serve fried chicken with a twist of its own. Try more by ordering it "banban" which means half and half – usually half original and half yangnyeom. Kko Kko Na Ra also carries a range of liqueurs which you can order to go along with your crunchy chicken!
68 Tanjong Pagar Road, Singapore 088489
Gayageum Korean Family Restaurant
Credits: Gayageum
A hidden gem tucked away in the corner of Bukit Timah Shopping Centre, Gayageum Korean Family Restaurant is opened by a Korean family. The sticky soy sauce just coats the batter of the chicken nicely and you won't regret ordering a large portion of this to stuff yourself silly! Also, the ahjumma (Korean for aunty) owner of the restaurant is extremely friendly! Order a Korean beer to go along with the ganjang (soy sauce) chicken or yangnyeom (sweet and spicy) chicken! Definitely cools you down.
170 Upper Bukit Timah Rd, #B2-14, Bukit Timah Shopping Centre, Singapore 588179
Twins Korean Restaurant
Credits: Twins
Opened by a pair of handsome Korean twins, Twins Korean Restaurant specialises in fried chicken with lots of unique and interesting flavours. Only fresh chicken is used at Twins so that the chicken retains its flavour and juiciness even after frying! Even actress Kim Ji Won from Descendants of the Sun visited this restaurant so you have to check it out! Try out the cocktails at Twins alongside Hite and Cass beers!
7 Craig Road, Singapore 089667
Chirchir Fusion Chicken Factory
Credits: Chir Chir
Originating from Seoul, the Chir Chir (pronounced Chi-Re Chi-Re) chain is South Korea's largest chain of restaurants, known for its signature freshly-cooked Korean chicken dishes served on a hot plate with a dazzling array of fresh ingredients. Chir Chir carries many interesting cocktails as well – often served in a spectacular display – they are not only easy on the eyes but palatable as well!
Various Outlets, check it out here.
O Chicken & Beer
Credits: O Chicken & Beer
Situated alongside the Singapore river, O Chicken & Beer is the perfect place to head with your friends for a night out while enjoying Korean fried chicken and Korean beer. You can enjoy chi-maek with the views of the river and the bustling Clarke Quay! With a boneless option available, eating fried chicken is made easier as well. Also, order a bowl of jajangmyeon to go along with your chi-maek! That combination never fails!
52 Boat Quay, Singapore 04984
Check out Boozez.com for more cool content!