A Uni Student's Guide to Drinking
Credits: Pixabay
As a general population, Singaporean students aren't the booziest bunch; Asian conservatism cautions moderate or minimal drinking and the prices of alcohol have been inflated way beyond the meagre means of the average uni kid. As a result, our local college recreational drinking scene has largely been relegated to several overpriced pints of beer at a restaurant or a bottle of duty-free Martell mixed illicitly with Coca-Cola in a dorm room somewhere. Not only is this slightly illegal (I'm willing to bet that you don't want to lose your Hall placings if an errant inspector walks in) there's something undeniably depressing about sipping a two-part-booze-one-part-cola solution from a disposable party cup at your friend's communal living space.
Instead, we suggest heeding Boozez's uni student's guide to drinking for wholesome, reasonably priced drinks for the uni kid who needs to unwind after a long day of the most academically rigorous modules ever.
Tip #1 – Look for Happy Hours
Credits: Pixabay
The very first tip in our guide to drinking! The flexibility of the university lesson schedule is your best friend. Back in your pre-tertiary days, you had to wait for a certain timing for school to start and end, and after you graduate from university your 8-to-5 schedule's going to make it hard to leave the office at 3 pm. As a university student, you're able to drink within the Happy Hours of many an establishment.
Tip #2 – Be a Part-Time Bartenders (Or Befriend One…)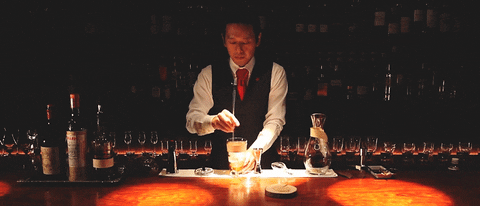 Credits: GIPHY
Tuition fees, residential college and hall fees… the bills just keep adding up. It's no wonder that students looking to ease their parent's financial burdens with a bit of income on the side find part time jobs when they're not studying. If you're looking for a job that doesn't clash with your classes, there's always bartending if you're willing to learn the skills for it. No better way to get a few free drinks than by learning how to make them. On the other hand, if bartending's not your cup of (Long Island Iced) tea you've got to know one or two friends who do a bit of mixology on the side. Maybe there'll be discounts if you find him at work. At the very least, you know who to invite to the next house party. Which brings us to the next tip…
Tip #3 – House parties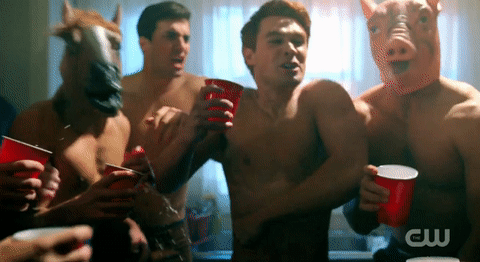 Credits: GIPHY
One sure way to ensure an alcoholic fuelled party is to host one with your friends. Put a few people in charge of bringing booze and everyone in attendance can split the costs later, ensuring an affordable alternative to splurging at a ritzy bar. Host a house party inside a dorm room ONLY if you want to be evicted the next morning. Instead, all house parties should occur inside a reasonably sized house/rented chalet/barbecue pit, although I would pick a relatively secluded place in case things get really wild – the last thing you need is an annoyed neighbour calling the cops on you.
Tip #4 – Always Stop at the Duty-Free Shop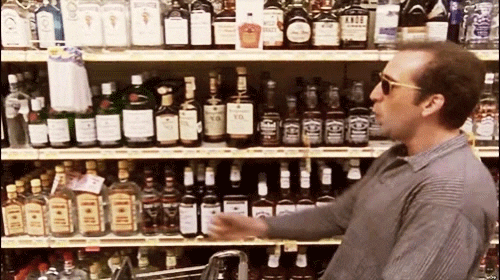 Credits: GIPHY
Uni students don't have a lot of time to spend travelling but on the rare occasion that you do, never forget to spend a bit at Changi Airport's duty free shop. Whether you're on your way back from a student exchange, a road trip with your buddies or a brief family getaway, always remember that cheap duty-free alcohol will save you big bucks in the future.
Tip #5 – Ask your seniors for more tips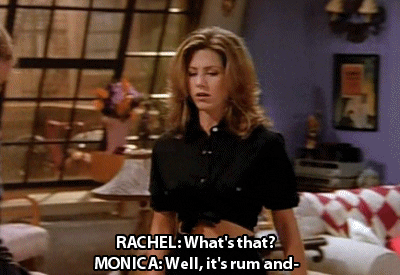 Credits: GIPHY
Last but not least in our guide to drinking. You're not the first student to have realized that there's somewhat of a dearth in the collegiate drinking scene. Your seniors have been down this route and they must have had devised some means of overcoming this problem. If there's one thing the university curriculum has taught us to do, it's to identify, analyse and solve pressing issues, so your learned seniors must've put some thought and effort into addressing this dearth of alcohol among the collegiate community. Whether this solution is a secret nearby watering hole or a potluck system where everyone brings something to a liquid buffet, defer to their wisdom and you'll be blessed with the knowledge of your venerated predecessors.
Armed with our uni student's guide to drinking, go ahead and slay in university!
Check out other fun articles at BOOZEZ.COM!