A Singaporean Clubber's Guide to Clubbing
Credits: Pixabay
Are you fresh out of school, ready to enjoy your first time at a nightclub? Or maybe your colleagues have invited you for a night of drinking and dancing, but you haven't been anywhere near a club before? We've got your back, fam. Here's a rundown of all you need to know before you get all footloose and fancy-free. Continue on to Boozez's guide for the Singaporean clubber!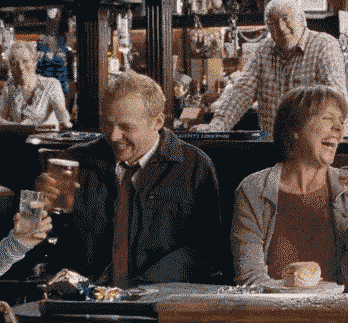 Credits: GIPHY
Clubbing sober is a lot like trying to swim on dry land – you can try to move around as much as you want but you're not going anywhere, you look ridiculous and all you're getting for your efforts is a sheen of sweat and a growing mix of frustration and boredom. Before you enter a club, you have to be inebriated enough to get buzzed and hyped for the party awaiting you. Alcohol removes a lot of the awkwardness and inhibitions that you might feel on the dance floor.
That said, you should know your limits. Don't drink beyond what you can handle – you won't have any fun if you pass out in a pool of your own vomit. Even worse, the club might make you pay a "puke fee" if you retch on the dance floor, which is a terrible way to end the night.
Credits: GIPHY
No one is asking you to wear a suit and tie, but most clubs have strict dress codes – no shorts or open footwear are allowed for male patrons. Guys, pair your trousers with a button down (some clubs only accept collared shirts so it's best to play it safe. Check our articles on How to Dress for the Club  for Men and  Ladies for tips). A general guideline for ladies is to "dress with effort" – a nebulously defined range that covers everything from crop tops to nice skirts, with obvious exceptions for the likes of sportswear and hoodies.
Don't Enter until Midnight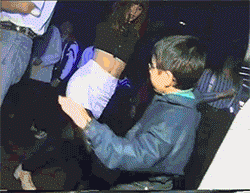 Credits: GIPHY
Clubbing is for night owls. If you enter prematurely, all you see would be bright lights glancing off reflective surfaces across an empty room. Most of the crowd rolls in sometime before or after midnight, so the party will be going strong if you enter around then. In the meantime, continue pre-drinking with your friends and wait for the clock to strike twelve. Obvious exceptions to this rule include when you're on a guest list and need to get an entrance stamp by a certain timing, or if you're looking to enter a really popular club, in which case you might want to start lining up at 11 or risk being denied entry.
You Don't Need to Know how to Dance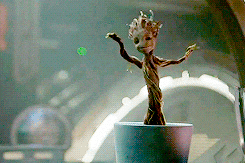 Credits: GIPHY
This is why you needed to drink at the start; to prepare yourself for all the dancing. Very few clubgoers have actual form or technique to their "dance moves". Most of the time you'll be waving your hands in the air like you just don't care or bouncing up and down to the beat of the music. You can dance any way you want in a club. Nobody thinks that you look like a fool because they're all cutting loose, too. And if they are judging your moves, who cares? The main point of clubbing is to have a good time, and if that means doing the Macarena then go for it, buddy.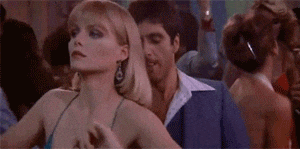 Credits: GIPHY
The best clubs are always filled with people having fun, which is what creates good party vibes and a surprising sense of intimacy between you and your fellow clubbers – who you've never met before and will probably never meet again. Perhaps it's all the bodies clustered together, dancing in concert to the same song and singing their hearts out without a care in the world. Perhaps it's all the drinks you've had that makes everyone seem a million times friendlier than if you were sober. All I know is that when a dozen people united by a mutual desire to have an amazing time congregate in a dark room with roving colourful lights and a hip beat, you've got all the prerequisite ingredients for a spectacular night out.
An empty dance floor is hardly worth going to, and an overcrowded room can be too warm and claustrophobic for you to truly enjoy the night, but when the club fills up with just enough people to get the party going, you can bet that it's going to be a night to remember.
It'll Be Over Before You Know It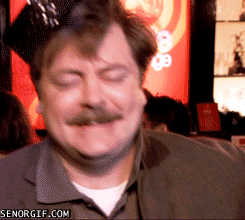 Credits: GIPHY
Despite the phrase "dance til the sun comes up", do not actually expect to see the sun rise over the Singapore River when you leave the premises of the club. The operating hours of a nightclub tend to be over at around 4:00 AM, and if you were clubbing along the Clarke Quay area there will probably be a long line of taxis waiting to take drunk and exhausted partygoers home. If not, call an Uber and you'll be back in your own bed before you know it. Alternatively, if your friends are up for a few post-clubbing ideas, you can check out our article here. Either way, the point of clubbing is to have as much fun as humanly possible, so you should be totally tuckered out and eager for more if the night was truly epic.
That's all for the guide for a new Singaporean clubber but if you want to find out more about nightclubs, head on down to BOOZEZ for more information, as well as guides and tips for clubbing.