For Ladies: A Guide to Dressing for the Club
Credits: Pixabay
Whether you're looking to unwind after a long day's work or seeking ideas for a fun night out with the girls, clubs (and diamonds) are a girl's best friend. Us ladies aren't afraid to embrace a diverse range of wardrobe options when garbing ourselves for the best night out ever!
So get ready for a night full of thrills with the BOOZEZ guide to dressing for the club.
Safety shorts
Credit: Pexels
First up on our guide to dressing in clubs! Safety shorts are essential for clubbing outfits which consist of flouncy skirts or dresses because you don't want to accidentally flash yourself while dancing away to your favourite songs. In the case whereby you do not own a pair of safety shorts or don't want to wear it, glam it up with a tight skirt which won't move around much, preventing any case of exposure.
Small Sling Bag
Credit: Unsplash
Want to avoid losing things when you are drunk and only realising the next day when you are all hungover? Bring along a small sling bag to keep your phone, cash, keys, lipstick and identity card. You could even use the bag as a barrier against any unwanted attention from guys in the club. If you really don't want to bring a bag, your bra strap could double up as a secret storage area. Bring along your identity card, bank card and keys – the bare necessities and slot them into your strap for a hands-free dance night at the club.
Dresses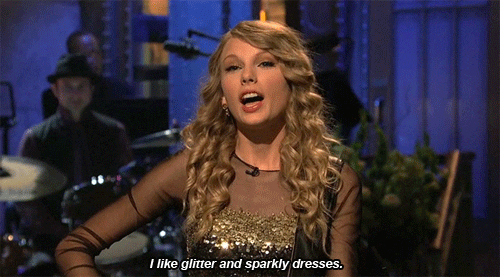 Time to pull out that little black dress you've been saving. An LBD is a classic dress that will not fail and especially in a room full of drunk people holding glasses of liquor, dark colours are a good precaution against the very real possibility of some clumsy fool spilling drinks all over you.
But if you're not a fan of the darker tones, you can break out anything from floral patterns to sparkly sequins. Wear what you feel confident in and rock it in the club!
Tops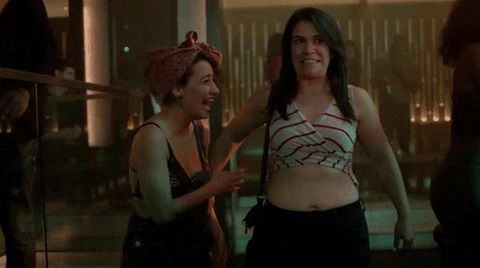 As a precautionary note, clubs tend to be pretty warm places, and if you intend to start grooving to the beat on the dance floor, you might just work up a healthy sheen of sweat by the time the night is over. So stock up on deodorant and let your shoulders breathe. Wear a nice blouse, a tank top, crop top or a bralette to make sure that you won't be stifled by the heat.
Pants
Casual sportswear like FBTs will probably result in you being rejected by a bouncer. However, pretty much anything else is on the table, so wear what you think looks good and goes marvellously with your top. Denim shorts? Go for it. Cute jeans? Why not?
I have to mention, however, that while guys can't wear shorts into the club and you can, neither of you can get away with joggers.
Shoes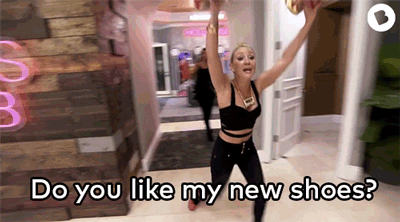 Last but not least in our guide to dressing for the club. It's time for stilettos! Actually, no it's not. Everyone loves a pair of stylish pumps, but we'd caution against wearing a pair of those beauties to the club unless you're one of those magical beings who can bust out a dance number in five-inch heels. We also aim to avoid unwanted injuries from any sharp stilettos piercing anyone on the dance floor.  Instead, try on some sensible flats, pristine sneakers or even a pair of deliciously chic leather boots if you want to be able to really move on that dance floor.  As Marilyn Monroe once said, "Give a girl the right pair of shoes and she can conquer the world.".  Arm yourselves with proper shoes and you can conquer the dance floor!
Enjoy yourselves safely when clubbing and most importantly, put on your favourite outfit and get ready to party!
You've now reached the end of the BOOZEZ Guide to Dressing for the Club. You can check out our main website BOOZEZ.com for a list of clubs, their opening hours and special promotions.
For more, check out our the Best Clubs in Singapore.